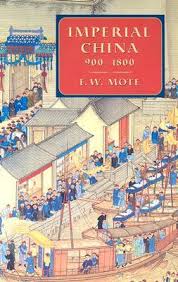 A recommendation from The Scholar's Stage has finally pushed me to complete Imperial China 900–1800, a book which I first began reading over ten years ago. Like The Fall of Rome: And the End of Civilization this may be a work I read again and again. Unlike The Fall of Rome Imperial China is not tightly argued. There is no argument, just narrative and exposition. It is not a short treatise purporting to "explain," it is a magnum opus "describing" (in this it is similar to A History of Byzantine State and Society). The author, F. W. Mole, is clearly a scholar of deep learning. He doesn't "front" with puffy theory and lexical flourish. He knows things. Many things. Imperial China was the summation of his learning. Decades of the accretion of insights.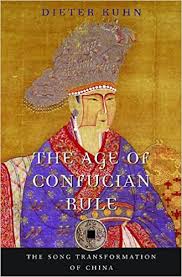 Because I have read a fair amount of Chinese history reading Imperial China has illuminated some phenomena that had earlier eluded me in terms of their causal roots. During the Tang dynasty, and again during the Yuan (Mongol) period, people of Central Asian provenance had a despised but critical role in Chinese society. During the Tang period, Central Asian Sogdians were renowned and reviled as money-lenders and merchants. During the Yuan period, Central Asians were administrative bureaucrats who dominated the civilian officialdom of the Chinese state (this, due to Mongol favoritism in a land where the Han were a recently conquered overwhelming majority).
This is a deviation from the norm in Chinese history. Civilian rule in China was often delegated to learned scholars, usually stepped in Confucian classics. The trend began during the Han dynasty. During the Sui-Tang dynasty, the prominence of aristocratic factions attenuated the role of gentry officials, but the arc of history bent toward meritocracy, and so it revived with much greater vigor during the Song dynasty.
Motte notes that one reason the Central Asians may have been reviled so is that they practiced a West Asian tradition of revenue extraction which was at variance with Chinese norms. Basically, the Central Asians were "tax farming." In ancient Rome, this practice was severely criticized. The contrast here is with a long and robust tradition within orthodox Confucianism that the role of the state and the official class was to foster prosperity by minimizing tax burdens on the populace, not extract resources for their own enrichment. Obviously the Chinese have a long history of corruption, self-dealing, and the emergence of local petty tyrants. But the ideal, and a repeated trend in behavior among many scholar-officials across history is toward service to the state in the interests of the collective well-being and as well as the extolling of individual virtue. Glory did not go to god or the state, but the people.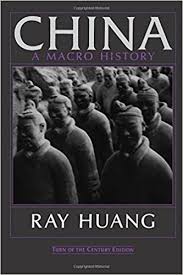 This is why I have joked that Confucianism really pioneered Fusionism 2,000 years ago.
Though drawing straight-line inferences from history is a fool's game, I have started to wonder if China's timeless absorptive capacity due to its resilience and continuity can tell us something about its trajectory in the 21st century. I am well aware of the reality that demographics are not on its side (China's working age population is shrinking). Ignoring this for a moment, let us take seriously the proposition that China is fundamentally bound together by something culturally ineffable, and deeply reflects the Confucian mores that have waxed and waned for 2,000 years. To not put too fine a point on it many perceive, correctly, an amoral rapacity in the modern quasi-Communist Chinese people. Some of my friends are not very optimistic about the Chinese, after having worked with them in a professional capacity. They find both their proximate moral character and ultimate vision lacking.
And yet for thousands of years, the Chinese maintained a cultural and civilizational identity which was extremely robust. When introduced to the foreign religion of Buddhism, China made it its own. In fact, Buddhist concepts and institutional structures reshaped religious Daoism. Cults like Christianity, Islam, and Manichaeanism have all entered China, and been transmuted, or appropriated. There is obviously a Chinese sense of self that is rooted in history, in cultural memory, but oftentimes these ethnocultural entities also transmit tacit and informal folkways.
It is certainly true that the scholar-officials of the Chinese bureaucratic class were not always well prepared for some of the exigencies which they were confronted with. Brittle, often hidebound, bureaucrats were often stuck at a "local optimum." But over the long-term historically they have adapted, integrating some of the metaphysical insights of Buddhism into Neo-Confucianism most prominently, as well as adapting the Chinese imperial system to an explicitly and self-consciously non-Han ruling caste such as the Manchus.
Social disorder in China historically can have tragic consequences. The Taiping Rebellion in the 19th century resulted in the death of tens of millions. And yet China has persisted for 2,000 years as a unitary state, on and off. Its cultural and social fiber has roots into a deeper past, during the declining years of the Zhou during the first millennium before the birth of Christ. What Imperial China illustrates is that Chinese civilization had particular and locally contingent resources which allowed for the flourishing of a relatively well-ordered administrative state less contingent on tribal asabbiya necessary in West Asian polities.
In short, if "Confucian civilization" is a thing, I'm somewhat more optimistic about 25% of our species over the next few decades.