I have mentioned Alister McGrath's The Twilight of Atheism: The Rise and Fall of Disbelief in the Modern World several times on this weblog. When I first read this book, about twelve years ago, its overall argument seemed unpersuasive. It was already clear then that the United States was going through a wave of secularization, which has seen a massive expansion in the number of "religious nones" in the past generation. It was during this period that books such as Richard Dawkins' The God Delusion became a cultural phenomenon.
As an empirical matter disbelief has not fallen in the modern world. On the contrary.
But McGrath was getting at something when he exulted in the possibilities for traditional religion in a "post-modern" context, where objective science was no longer privileged. In the middle 2000s, this seemed like a strange contention to be making. Books such as Higher Superstition: The Academic Left and Its Quarrels with Science were still on our cultural radar. The "Science Wars" were over. Science had won.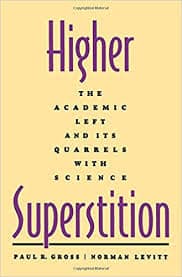 But when one war is won, the seeds for the next are sown. Over at Why Evolution is True, Jerry Coyne has a post up, Princeton's course on how marginalized scientists can produce "different ways of knowing". The entire post is a rather predictable product of someone who has a late 20th-century positivist viewpoint on these issues. For Coyne science is fundamentally transcultural and universal. As a paleoliberal Jerry also lacks the semantic nuance to navigate today's progressivism very well, with its attention to lexical detail and precision. Coyne means well, but he sometimes comes off as a visitor from the 20th century.
It's hard for me to think that Jerry Coyne would disagree with the idea that science is a cultural product, and so is refracted through cultural considerations. Rather, Coyne likely wants to emphasize the universal and objective nature of the scientific enterprise, at least in the ideal. As such, those who hold this rarified, idealistic, and practically not realized concept of science tend to imagine the scientific worker as a bare ratiocination machine. A contrasting view, more popular today, is to acknowledge that science is a human enterprise which has been subject to bias and distortion due to the particular socio-cultural perspectives brought to the enterprise by scientists.
A decade ago the latter view was not nearly as well articulated within science, among practicing scientists (though it was found outside of science). Therefore, Coyne could easily have expressed such dismissive attitudes and been indulged. But the times have changed. Viewpoint matters more now.
In The Twilight of Atheism McGrath argues that the idea of objective reality as highly attainable gave succor to triumphalist positivism. With its fading away the high tide of positivism will recede…and it does seem that that has occurred since he wrote his book. I am speaking particularly within science, with Jerry Coyne's type of positivism is viewed suspiciously by many younger and mid-career researchers.
Thirteen years ago a sociologist of science, Steve Fuller, supported the Intelligent Design movement because he argued that scientists were biased by their subjective perspectives. At the time he was laughed out of court (literally). But it does have to be acknowledged that religious conservatives are an extremely underrepresented group within the natural sciences.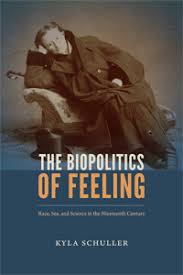 To this Jerry Coyne would simply appeal to his very strident transcultural and universalist views on science. Even if a disproportionate number of scientists are atheists and liberals, reality is what it is, and despite the bias objectivity wins out. But what does seem like the majority viewpoint (at least vocally) within science is that representation of different experiences within matters a great deal. This group would have to make a different argument as to why the enormous underrepresentation of religious conservatives within science does not matter in the least in relation to the questions being explored and the theories being proffered. As I do not hold this position (I lean more toward Coyne), I won't attempt to outline what that argument would be.
Rather, I want to move back to the "twilight of atheism." Secularization is real. But is it irreversible? Though it might seem glib to contend that the critical rationalism engendered by science erodes away at the authority of religion, the correlation does seem a real one. But if diversity of epistemology becomes the standard position, if sciences' special and authoritative role within modern society is dethroned, I do wonder if a "reenchantment of the world" might become possible. If what is good and true is a function of feeling and power, of sentiment and moral suasion, then religion clearly is going to be in the game. Few of the people who wish to pull science off its artificial pedestal would be sympathetic to the resurgence of religion, but that might be irrelevant….